Maternity Photography
Maternity photography is an excellent option to capture the beauty of your pregnancy. It is best to schedule your appointment between 6 months and 8 months when you are most comfortable.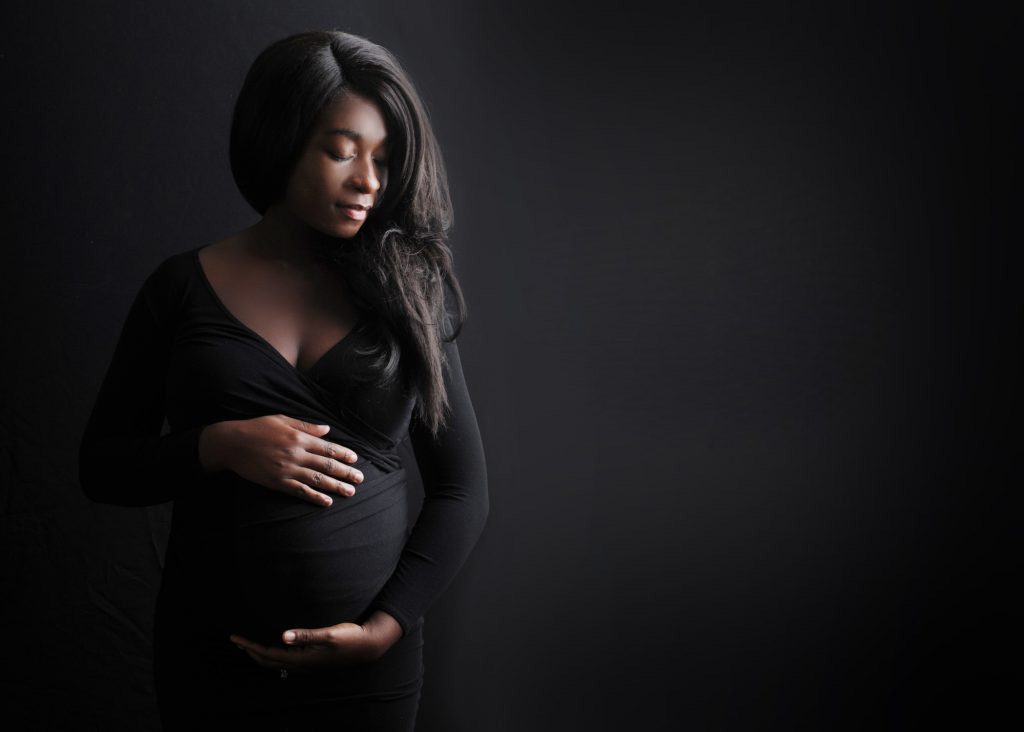 Photo Session Details
Maternity/Pregnancy sessions take place in your home or at a location of your choice in Maryland, DC, Pennsylvania, or Virginia. If you wish to achieve a more studio look, it is recommended that these images be photographed indoors. Lighting equipment and backdrops are brought to the session. All that is needed is a 6 foot by 6 foot cleared space anywhere in your home to have beautiful artistic pregnancy images that look just like you were standing in a studio. It is truly all about the lighting. See image below – that image was taken in a tiny hotel room.
---
What to Wear
This is up to you. Some cloth wraps are provided during the shoot, but you can bring your own wraps, dresses, lingerie, or casual clothes such as jeans, or form-fitting items.
Everyone has their own comfort level in regard to pregnancy photography. This is totally your call. If nude or semi nude, Jodie uses beautiful lighting techniques that she has perfected over the course of 15 years. She uses these techniques to accent your beautiful form and create the most flattering images. If you want artistic images, not every photographer can achieve this type of lighting.
More casual outdoor lifestyle images can also be done to document your pregnancy or soft images may be achieved in front of your windows.
---